Dialogues On Diversity is the country's premier social justice and diversity theater company. DOD uses theatrical models to deliver our message of difference, inclusion and social justice. We offer a range of fun and interactive programs. These programs educate and entertain, or "edutain." We also utilize satire and parody because we've discovered that humor helps people to open up about difficult and complicated issues.
dialoguesondiversity.com
I work primarily within their existing brands before. Though I was asked to redesign their DOD logo in 2018.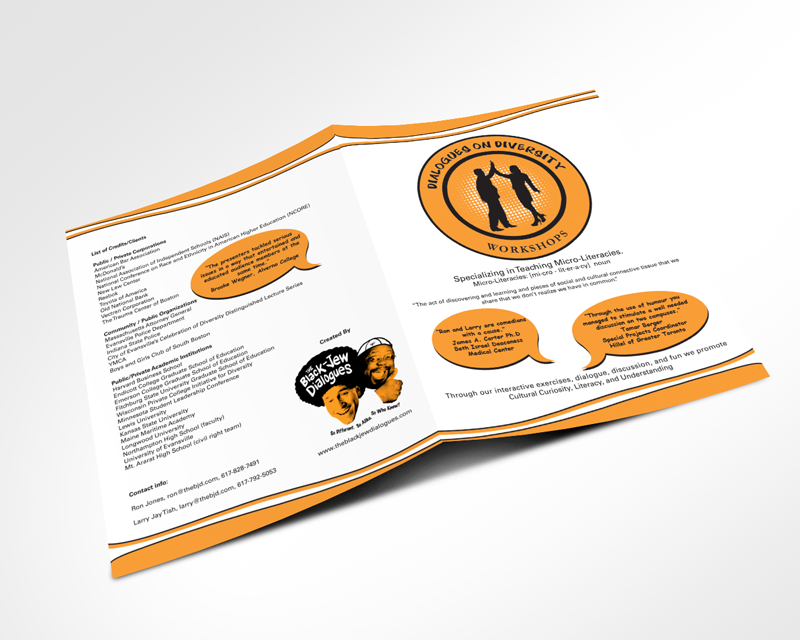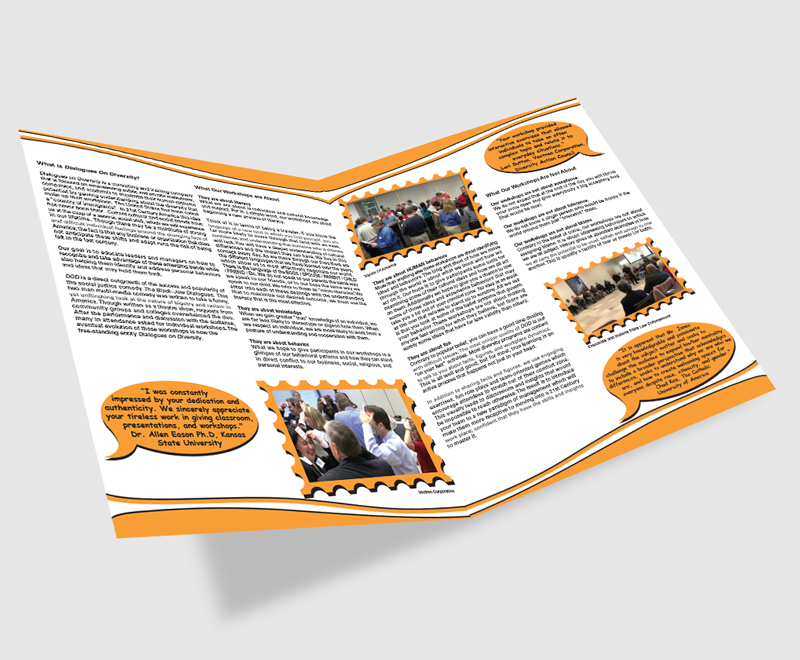 Dialogues on Diversity Logo and Info Pack
click to expand
Dialogues on Diversity "playbill" spreads - a catalogue of DOD services
Dialogues on Diversity Logo redesign