I decided to join FLY Children's Art Center after graduation because I wanted to participate in an organization that has a mission that would benefit my local community. In my time with FLY I have held multiple positions from volunteer to board member to vice president. Much of my involvement with FLY is centered around designing promotional material for FLY events. FLY was a mobile non-profit art center that brought meaningful art making experiences to children in South Eastern Michigan. It merged with Riverside Art Center in 2017. Together they bring arts programming to Riverside and to greater community.
http://www.flyartcenter.org/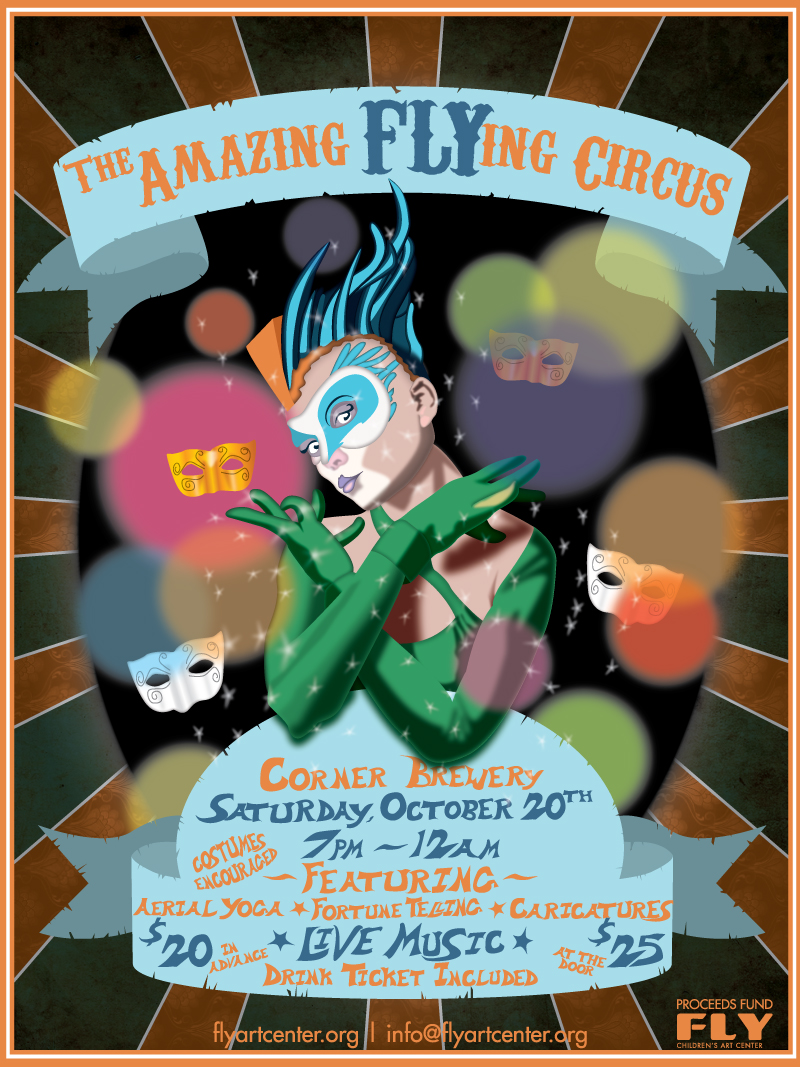 2012 FLYing Circus
FLY Fundraising and Cultivation Event Poster.
The design was inspired by old circus posters and Cirque du Soleil performers. The font was hand drawn before adding it to Illustrator.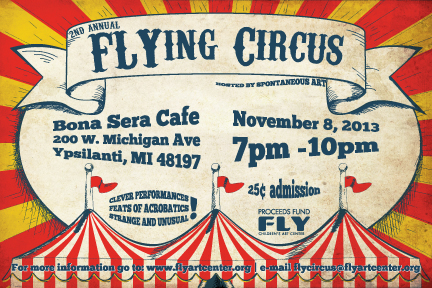 2013 FLYing Circus
FLY Fundraising and Cultivation Event Postcard/Invite
This year we decided not to do a poster but a postcard/invite instead. The postcard design consists of some old circus poster influence and added texture to distress the image.